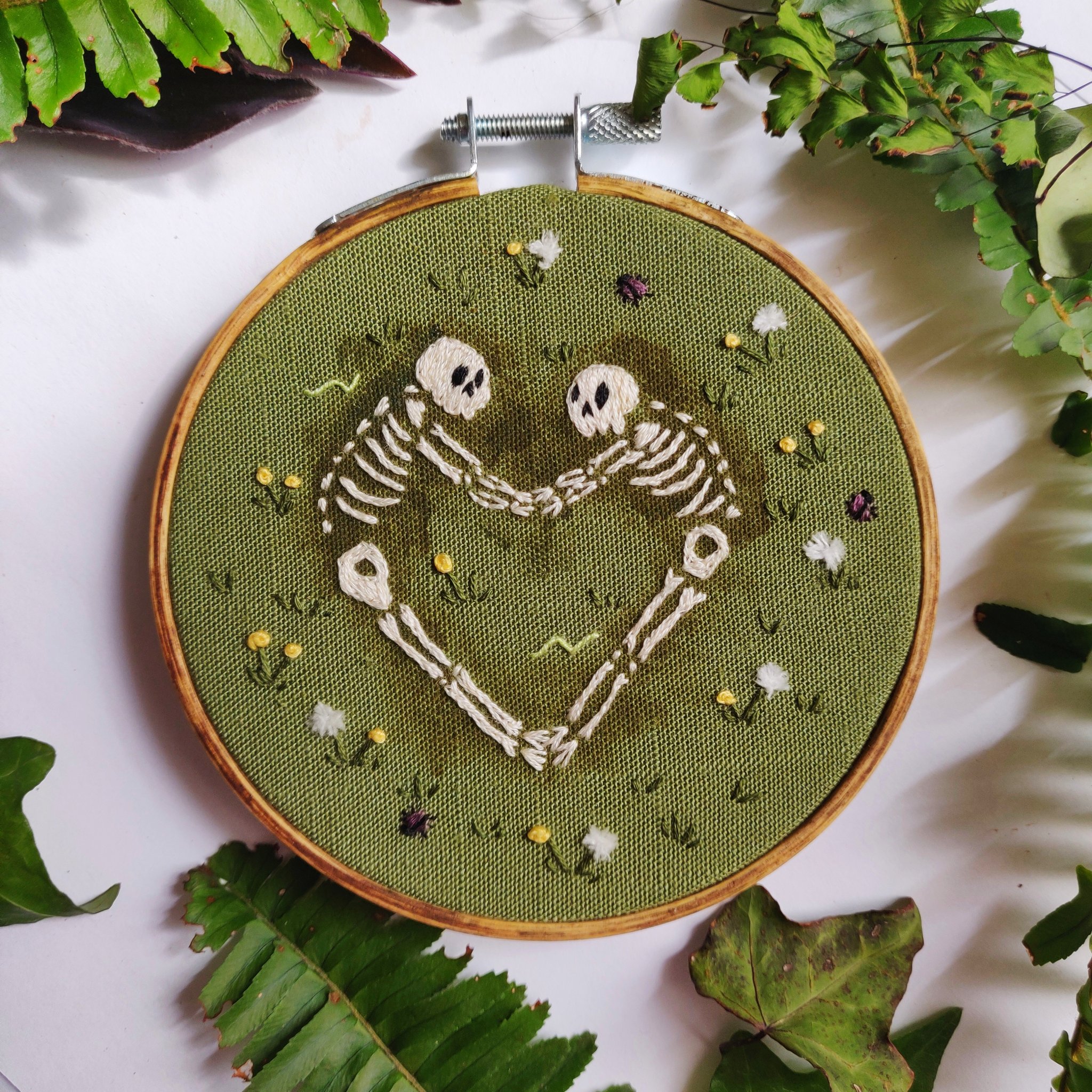 Above noted needlework rondel of two skeletons looking at each other and shaped like a heart from @AnythingSews on twitter.
Mini turkey patties on breakfast muffins this morning. The sweet Walla Walla onions are in season now so that plus a slice of havarti cheese and it's food! Hardly any effort, and the turkey mince got to mingle its flavours for a day longer while I got 'round to cooking it.
The 2021 Heat Dome Round II is now over. Hopefully 500 senior citizens extra didn't die this go round.
I'm working on writing and interspersing that with watching the Keith and Kate show, transferred 8mm video from the 80s….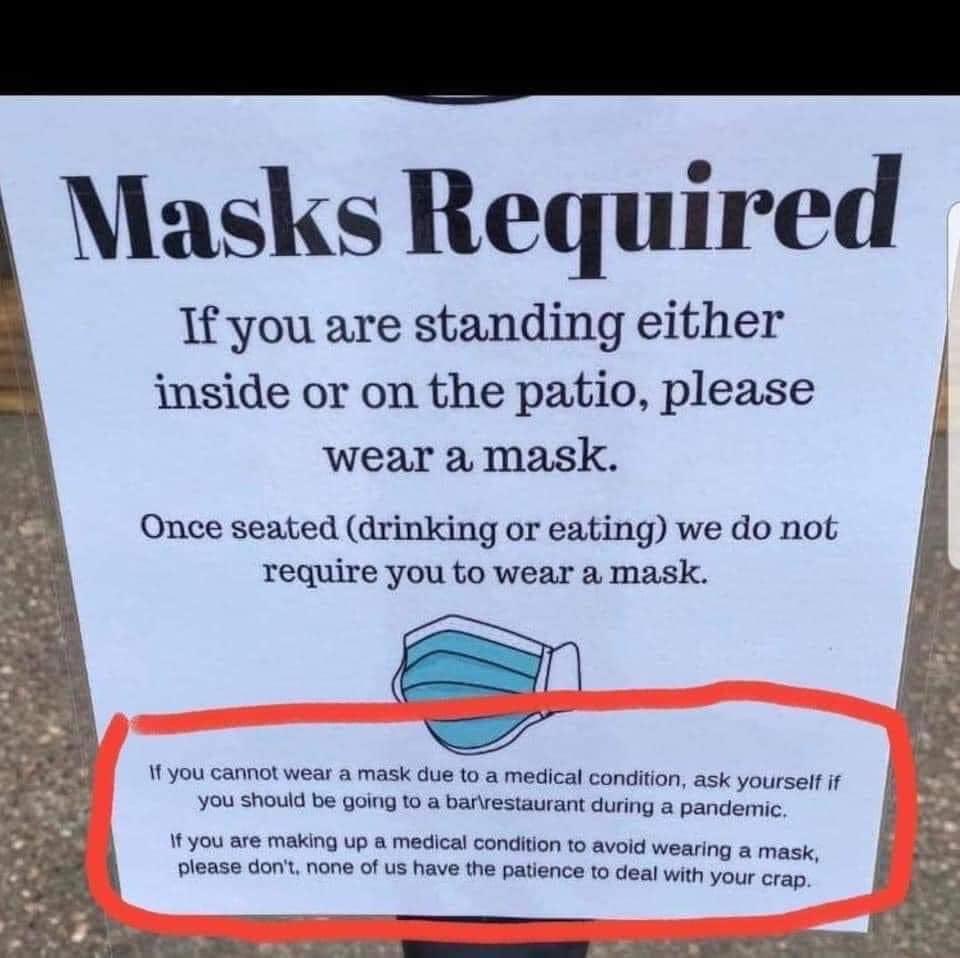 Sign says MASKS REQUIRED . If you are standing either inside or on the patio, please wear a mask. Once seated (drinking or eating) we do not require you to wear a mask
If you cannot wear a mask due to a medical condition, ask yourself if you should be going to a bar\restaurant during a pandemic. If you are making up a medical condition to avoid wearing a mask, please don't, none of us have the patience to deal with your crap.