I now have a fresh mattress on my bed. As I was putting the weighted blanket back in its cover, I became glad I have two covers thanks to the kids (they gave me an extra cover, I guess they know me or something) because the zipper broke on the winter-weight one. BUT I HAD A SPARE and carried on regardless. I'll get the other one repaired.
I should call Burnaby pickup.
My west coast Indigenous style masks came. They look like this. and this. I was going to give the hummingbird one to mOm but I think I'm going to keep it, it's fantastic, and I do love the other ones. And I is greedy. Anyway mOm if you do love the hummingbird one so much you have to have it, just make sure you wash it when I bring it o.O he he
I see from social media that cousin Alex is making a skirt for herself today, and as she wryly commented it was a better activity choice than doomscrolling through the news.
9859 10059 words on the fic
Weather continues unbelievably fine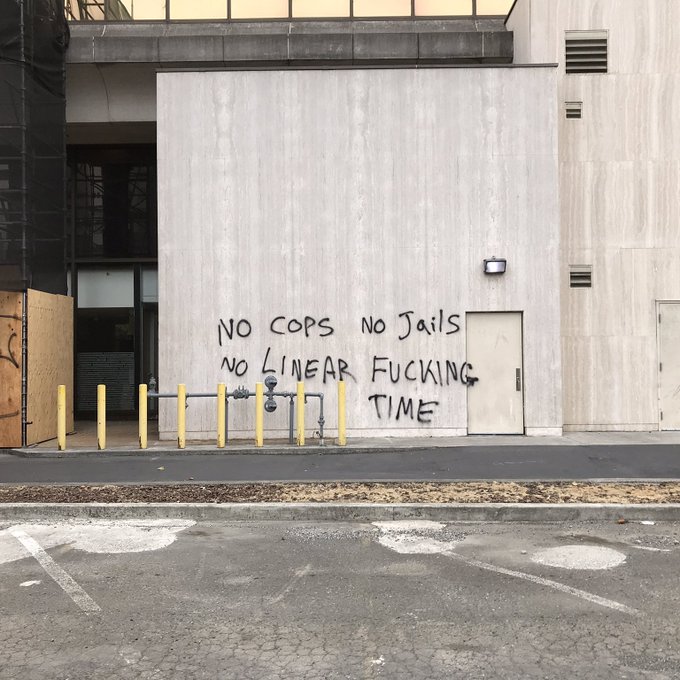 scanged from twitter
Some son of a seacook stole my bank card details so TD fraud prevention called me and cancelled it and I went in to the New West branch to get another one. Much standing in line, but they come out and bring the elderly into chairs, so that was okay. Picked up batteries for the D'Addario tuner Mike bought me at London Drugs. Also some thumb drives, the 64 gig ones were cheap like borscht.
Poked my head into the New Westminster Library; there's this writer called Silvia Moreno-Garcia I follow on twitter (I almost met her in real life but she's TOO GOOD for spits (dunnett events) so No) and she's forever going on and on and fucking on about a book she wrote called Mexican Gothic, so I put it on hold at the library. I poked my head into Freshii and got a strawberry banana smoothie – delightful, rather small, and not too sweet – and picked up some plant trays for the seedlings I'm growing indoors and finally moved them to their permanent spot in the only remaining south facing window, the one under the cat tree.
Walked about 1.5 k in total, and now I am home. Stayed masked the whole time, took the bus into New West and wandered around. You are obliged to wear a mask on transit now.