Jeff warned me. Lots of people are visiting, good luck with breaking things; Jeff is a prudent and cautious individual and this site is protected as well as one can thriftily make it.
Russian soldier says fuck it. When this link breaks, his name is Pavel Filatyev. He has both deserted and fled Russia.
2173 words
Katie messaged me yesterday afternoon asking if it would be inconvenient to get Alex to come over tonight for a sleepover and I'm like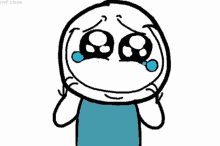 She never tries to take advantage, what a kid.
Today, prescription refill by way of a walk before it gets too warm, then over to see the kids briefly to review the 'family spreadsheet' and talk about our feelings because hoo boy it's been tough this week.
The beets Zanne bought for me in Cache Creek have been PROCESSED and are now resting comfortably in the fridge. Reminder to self: That first trip to the bathroom will scare you, BE PREPARED. I still owed her a bit of money from the trip but let me tell you, my outlay ended up being a couple of CBD gummies, a 3.5 g bag of weed and 120 dollars, and for that much fun (and such COMFORTABLE NIGHTS OF SLEEP) I would have paid MUCH MORE. And I got to drive into the sunset when the mountains faded into haze and it was like being suspended in a picture postcard for hours.
Zanne told me about tabby kittens ready to go, but no 'new' news on the kittens. And the poor queen (owned by an unhoused woman who lives in an underpass) is pregnant AGAIN. Woman doesn't want to give them up but I'm going to show up with a bag of kitten kibble and a hundred dollars in small bills and ask nicely. If the fates are propitious I shall name her Sookie.
Trying to learn to get by without milk in a jug… I may be switching over to powdered and condensed. Right now there's been no fresh milk in the house for a week.
Buster has returned from catting and got his brekkie.
There was an additional episode of Sandman that I was not aware of and it had, like, ROMANCE in it which was very attenuated but also very welcome. Tom Sturridge STARVED HIMSELF for the role, and in that first episode it's obvious, he no longer looks like a healthy human being and you can see his face plump up over the course of the show as he puts maybe five pounds back on.
folks wandering up to Neil Gaiman and saying 'I am absolutely not racist why did you cast Black and Desi actors in Sandman' and him responding, 'YOU – PERSONALLY – I DID IT TO PISS YOU OFF! – DIE MAD U SALTY BITCH' is the shprinkles in my coffee this am.
No ac today, it's not supposed to get warmer than 19. I'll turn it on if I need to.