I got ALEX FOR TWO HOURS
He was as good as gold. He whined at the very last minute when he realized his momma bear was going to leave and he wasn't going to get Xenon HE LOVES XENON, but we made recordings and watched TV and I made him homemade choco milk and we laughed very very hard.
Because
before we made new recordings we listened to all of the old ones, and Alex made some noises that were excruciatingly funny and the two of us nearly choked laughing.
And we have sourdough bread thanks to Katie so YES.
Weather was lovely yesterday, it's overcast and cooler now, also good.
I got a couple more surfaces cleared off in the kitchen.
10322 on the fic
Wasp nest growing over yardlights.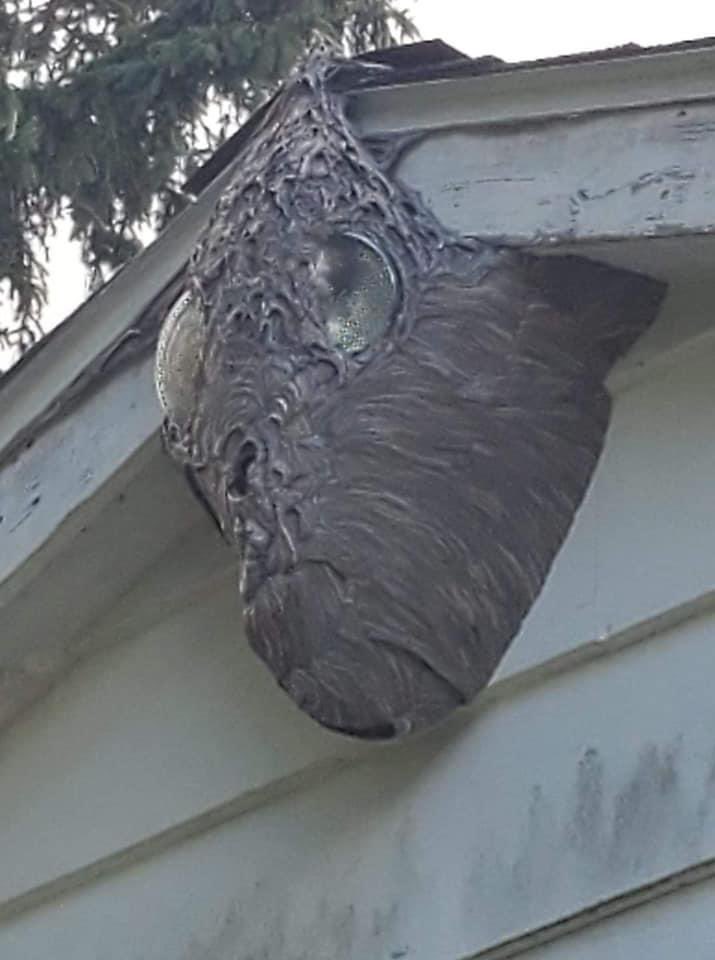 SEE YOU IN HELL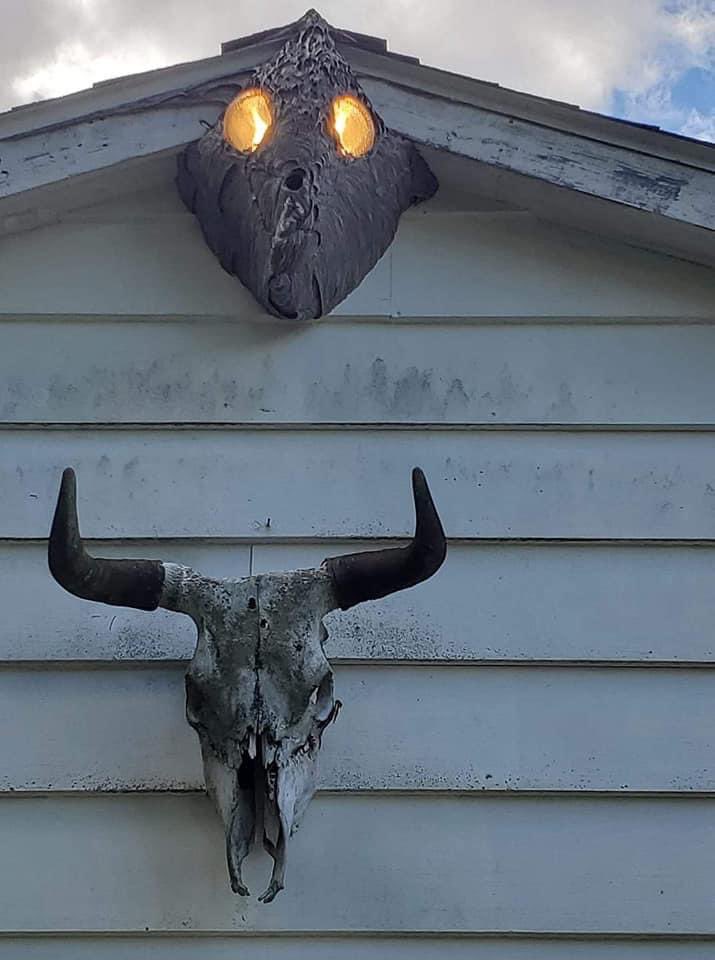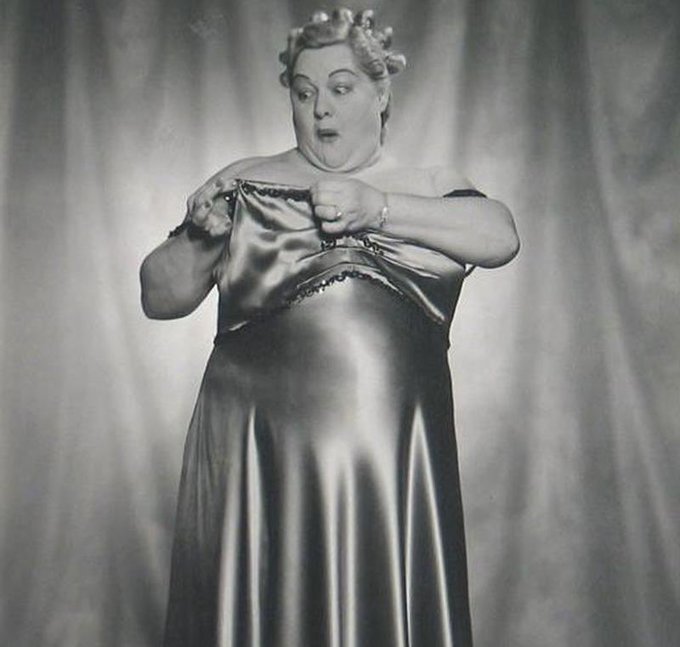 above noted is the noted, feted and howlarious burlesque artiste Carrie Finnell. According to twitter's @WhoresOfYore, "Carrie Finnell (1900-63) was a legend of burlesque. She had complete control of her pectoral muscles & could bounce her boobs out of her dress & move them independently of one another. She called her act 'The Chestcapades' & was once the highest paid burlesque act in America."
Don't say this isn't an educational blog, and she's only mentioned in Wikipedia as a member of the Mutual Burlesque Association, so don't bother looking her up.