A ratrunner is someone who drives around too fast late at night. Because of the orientation of my bedroom window – faces west – I'm listening to the ratrunners on Kingsway. Sometimes it's a Kawasaki or similar, blasting down the hill at what sounds, from the wound up noise, like they're doing about a ton and a bit. There are lots of crosswalks and the roadway isn't straight, and it's just a terrible idea.
Anyway, they were out last night, and they are usually worse on weekends.
Despite it all, I practiced good sleep hygiene. Instead of playing on my computer or brO's phone, I did my evening routine and then slept. Woke up at 3 on the nose, so that's 7 hours of sleep, and I only woke up to roll over and curse the ratrunners.
@see_starling on twitter made this over four years: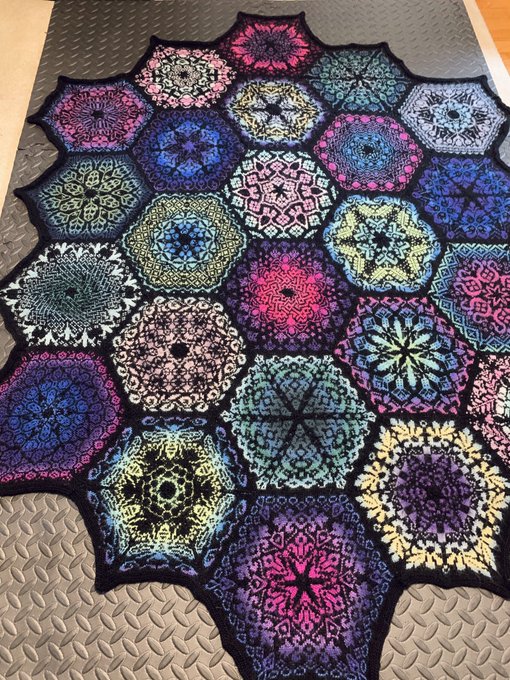 Looks like a sixer's favourite blankee!
Another fic came into my mind almost as soon as the last one was done. This one will be about the quarantine, and snow.
And, from Cory Doctorow, and who knows where besides, Kate Bush as a bat in 1978:
and isn't the costume the sweetest hoot I looked for 20 minutes on the internet for a photo credit and gave up, fuck you uncaring universe, I try to give credit but the internet has eaten the attribution just as surely as names wear off headstones