sane people, pls leave – this is in response to Despair ep 18 of the last season of Supernatural.
Original creator of the show Eric Kripke (at least I think that's who it is) with a rainbow flag and the word COPE:

backstory for the above, fans who only like the relationship between the two Winchester brothers are called bibros. Having Cas (canonically his name is CASS but that's not what we do in fandom, ha ha) an actual life partner – potentially or otherwise – is making them lose their cheese.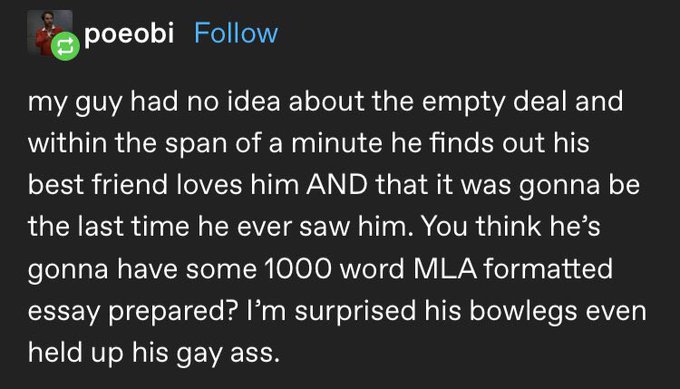 Jesus Christ this above noted post made me laugh so fucking hard
the below-noted post IS IMMEDIATELY WHERE MY MIND WENT AFTER THE SHOW WAS OVER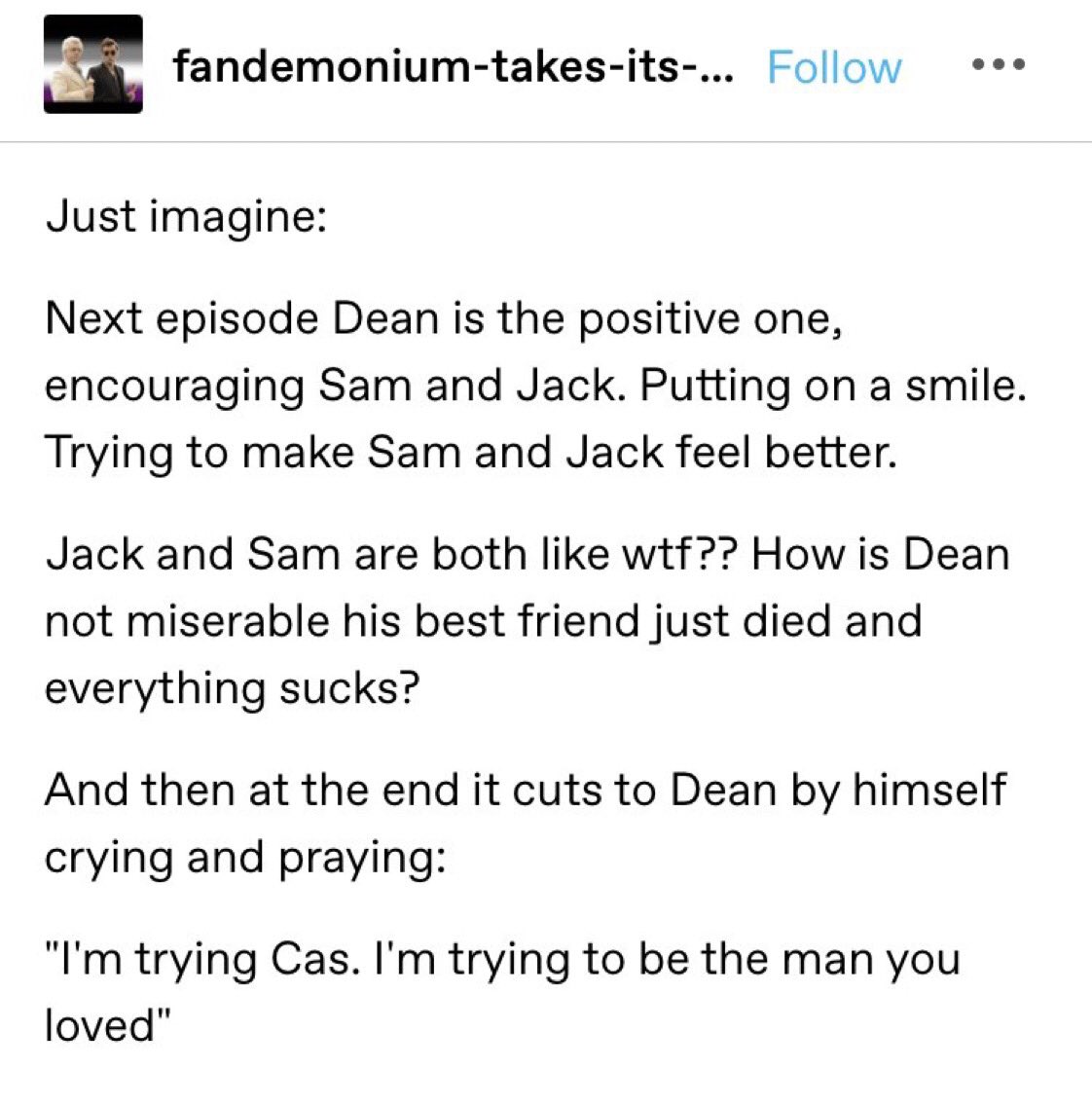 Yeah NO SHIT, love this callback, although Dean didn't actually get enough time to say anything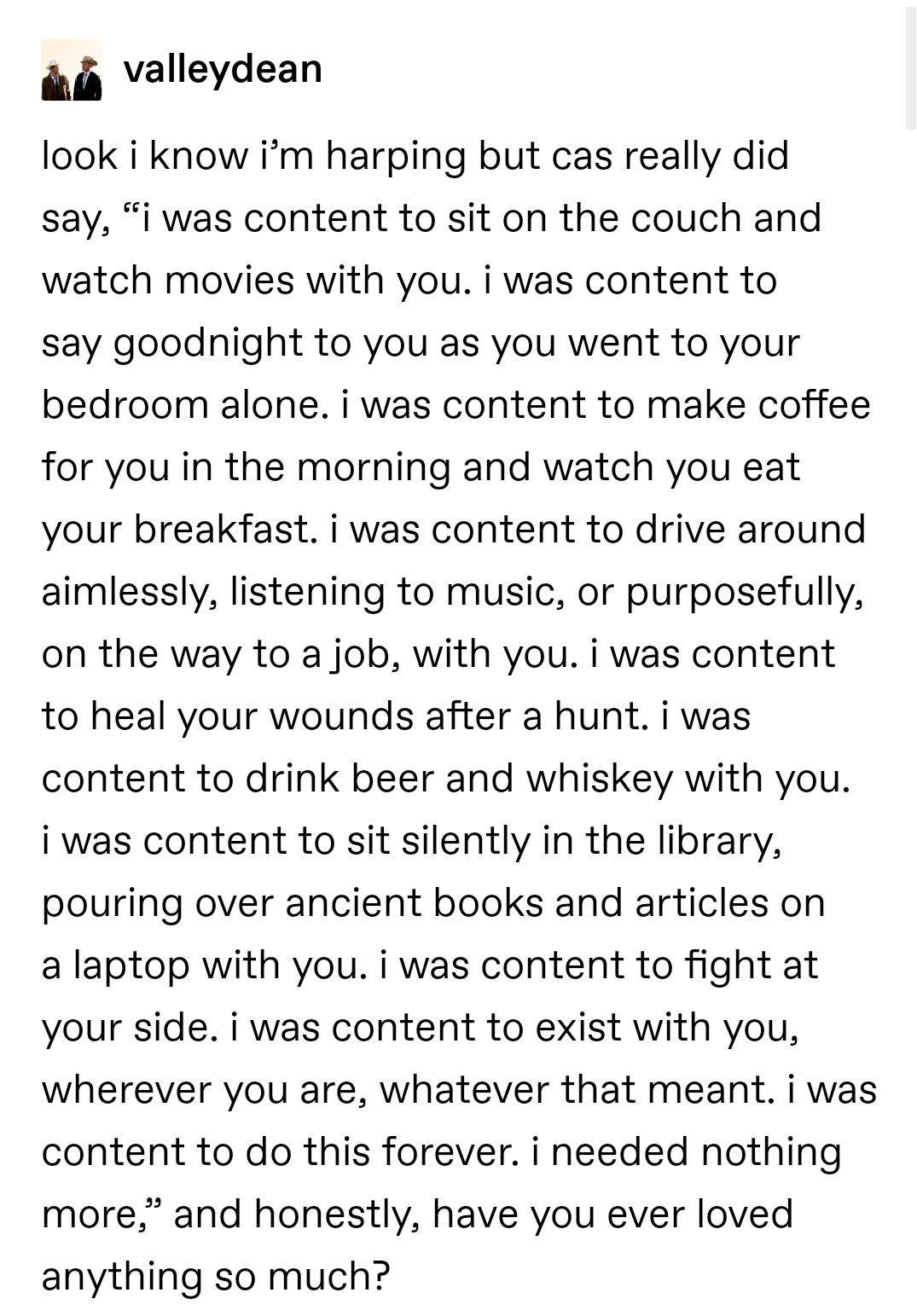 no, I really haven't, because that's the kind of love it is, and always has been represented that way, and fuck the haters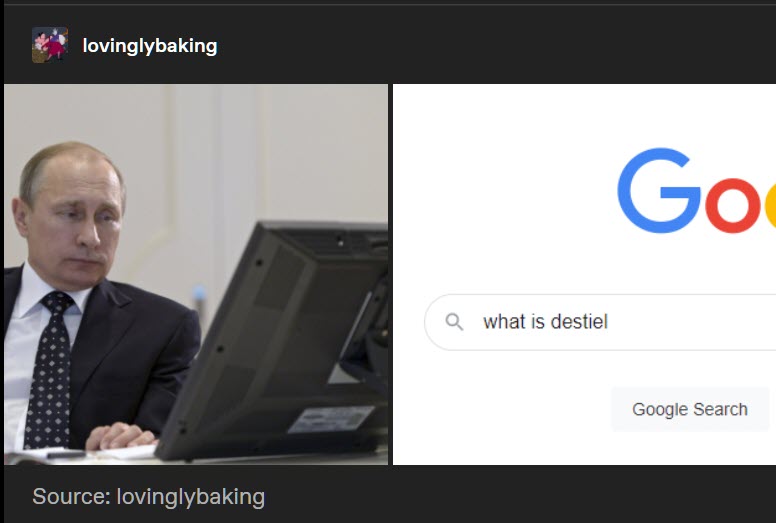 now in the fandom they're saying destiel is what makes Putin resign, which when you consider HOW MANY RUSSIAN FANS THERE ARE is quite possibly the funniest thing about this tempest in a teacup
above is shown the catholic reaction….
LOLOLOL this was the Friday after the show/election
SPN fandom above is memeified in the Avengers universe. Cas disappears during the scene, but he's already been resurrected three times, so…
I think @solarbirdy's comments on the above noted complete lack of reaction are best, but she's a filker so I won't reproduce her speech without permission
In other words, this represents such an upgrade to the notion of queerbaiting they'll have to throw out their previous thesis. Also, Tumblr as a social media platform was dying and the extra hits they got as a consequence of Supernatural 15/18 were substantial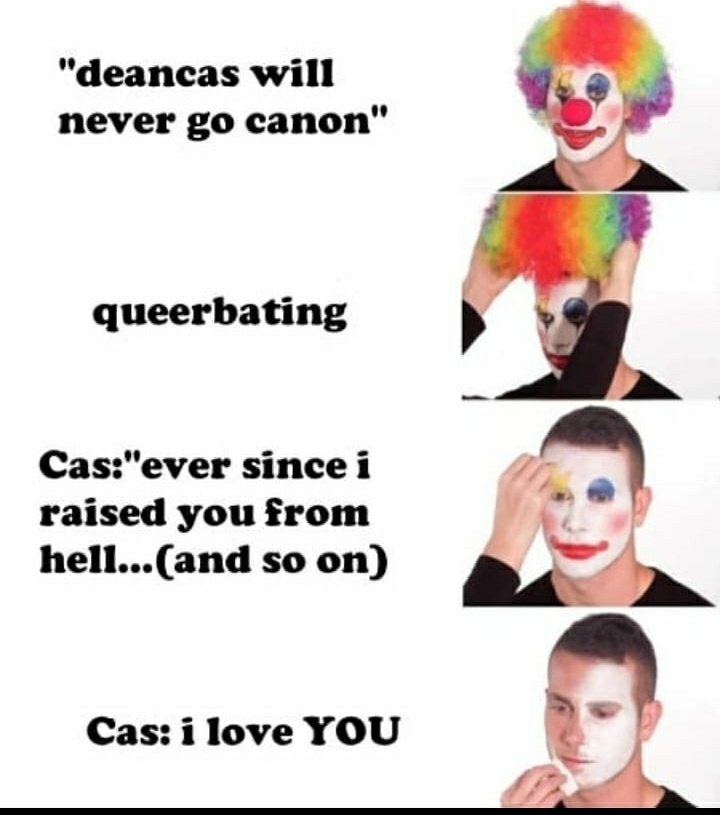 Destiel fans often refer to themselves as clowns.
the above-noted isn't exactly what happened either
nope, not this either and anyone who DOES expect skin should probably give their good ol' head a shake. I want A HUG FOR THE BOYS that means a little more than the ones they've given each other so far.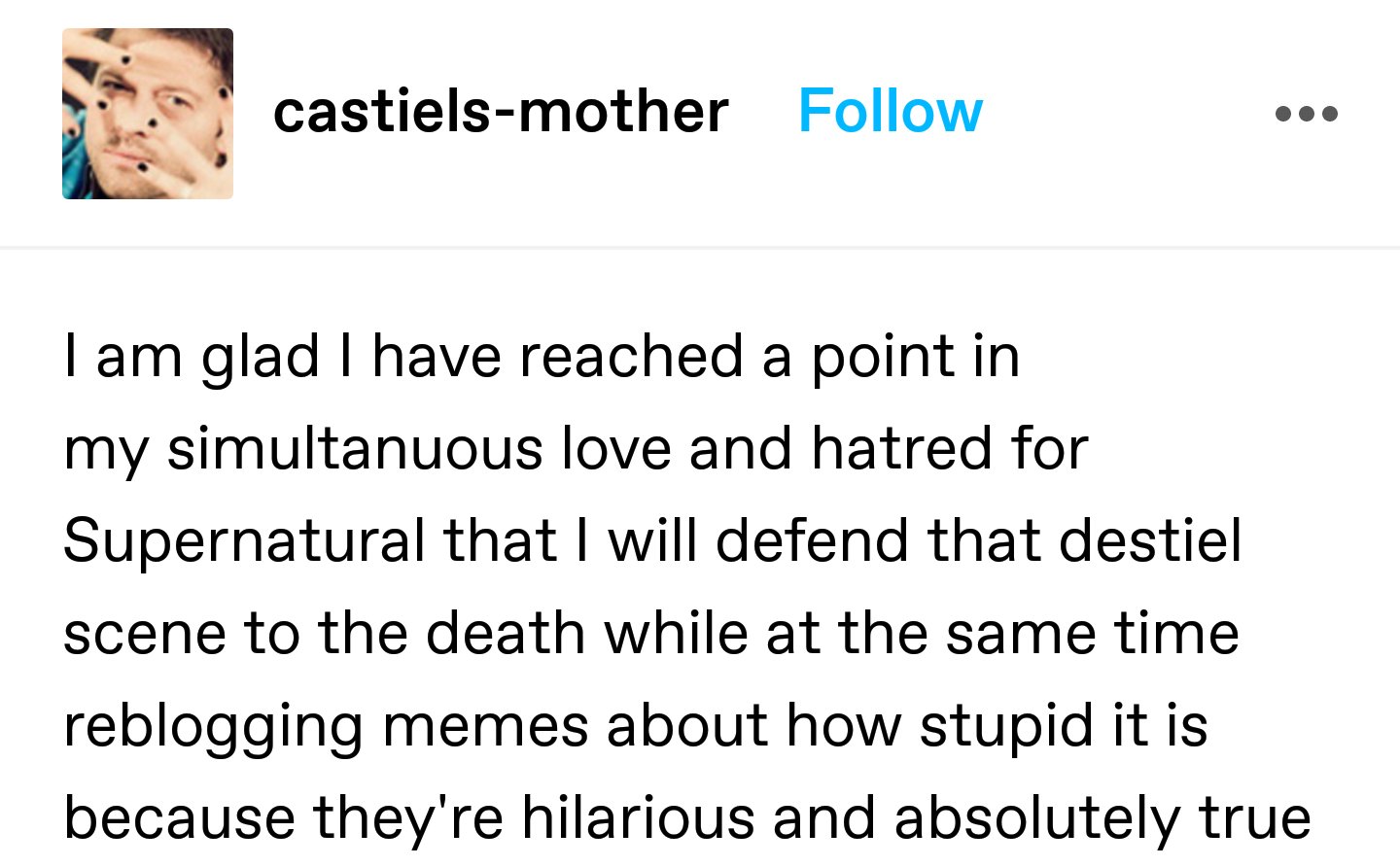 EVERY G.D. WORD O' THIS ABOVENOTED POST
palate cleanser
LOOK UPON THE WOMAN WHO SAVED THE WORLD, now we have to survive the next two months OH PS SHE'S OUT ABOUT BEING A SUPERNATURAL FAN but we do not know how she feels about destiel and I would very much like to think that she STANS.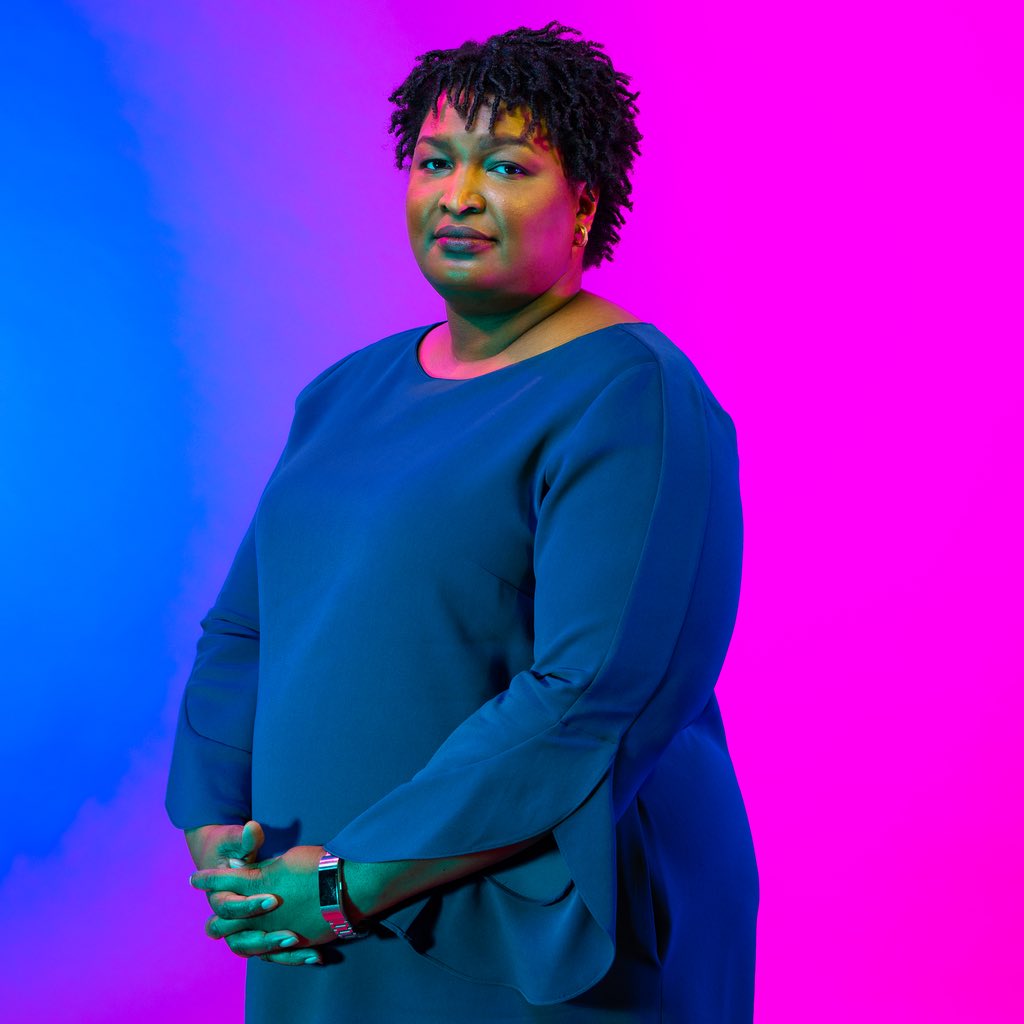 WELL I THOUGHT THAT WAS IT, BUT THERE'S ANOTHER CHASER FOR THAT SHOT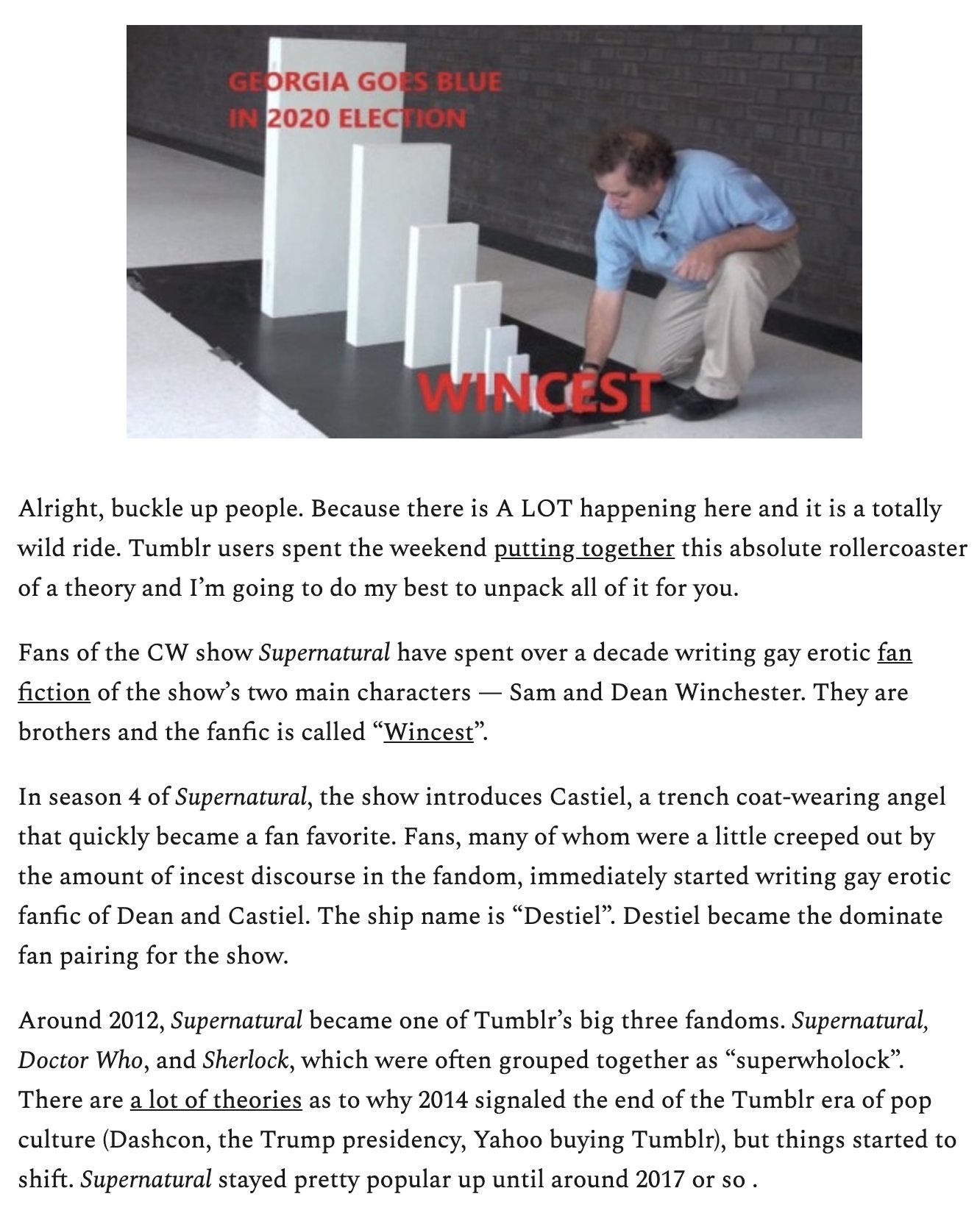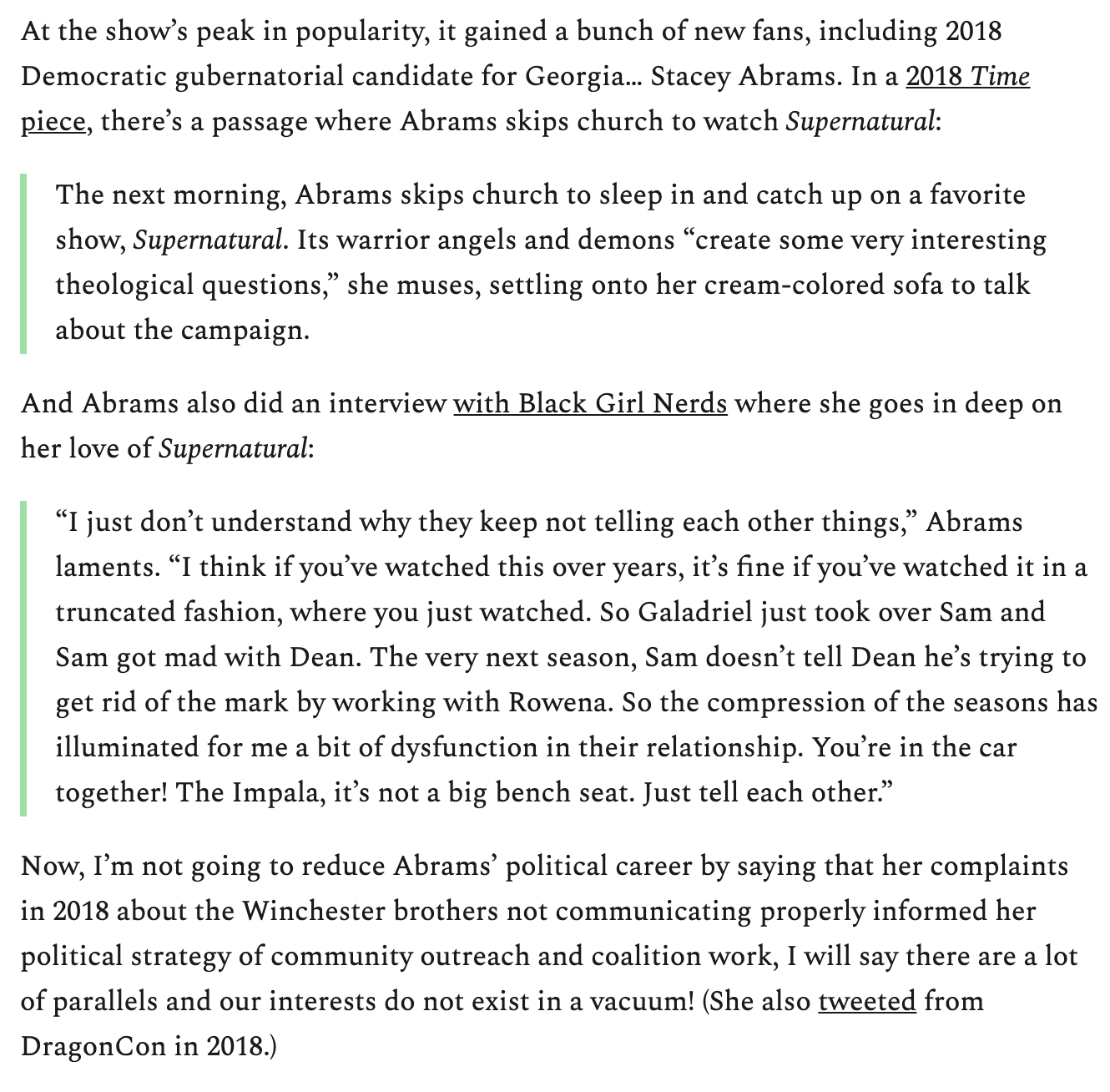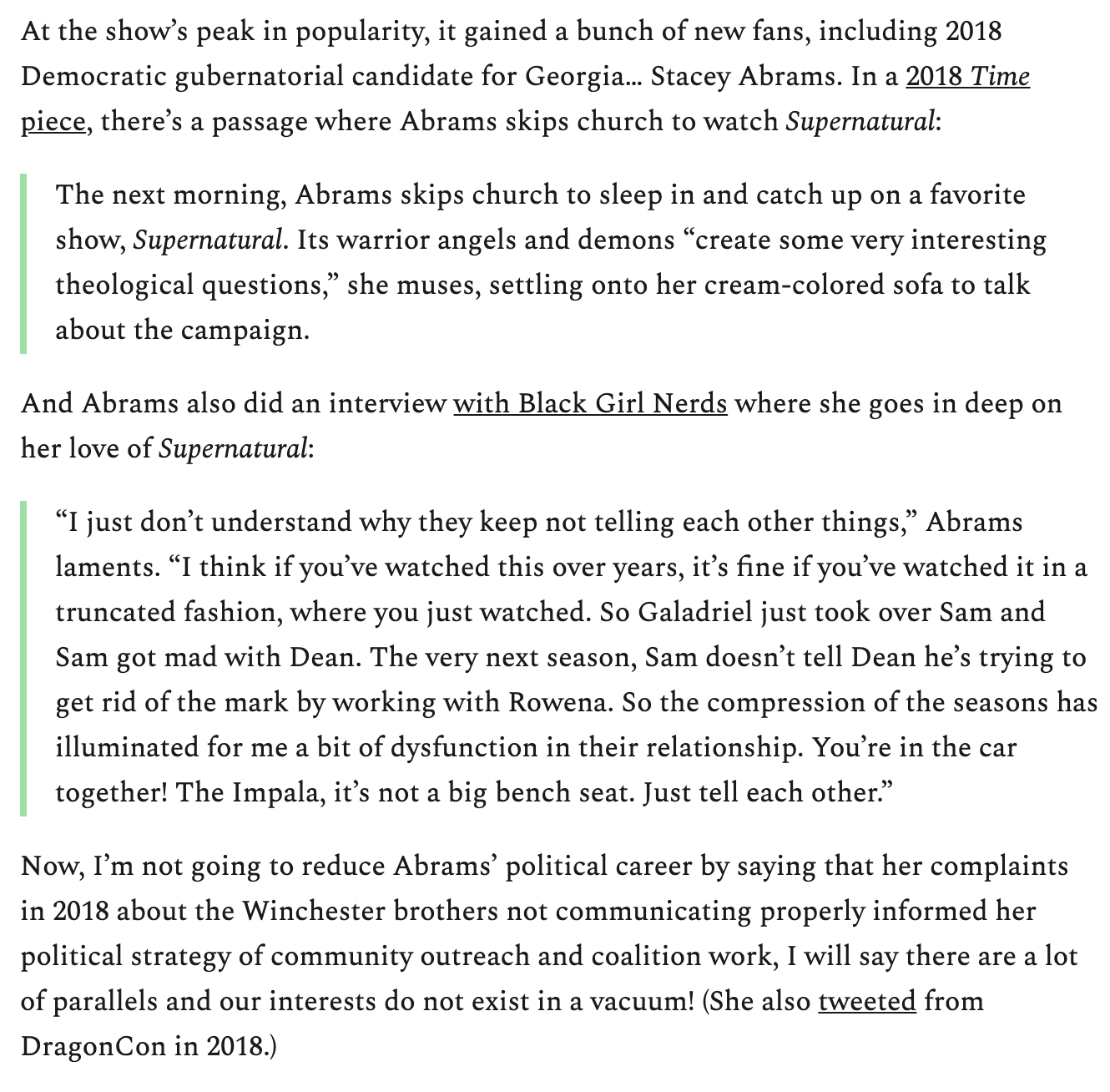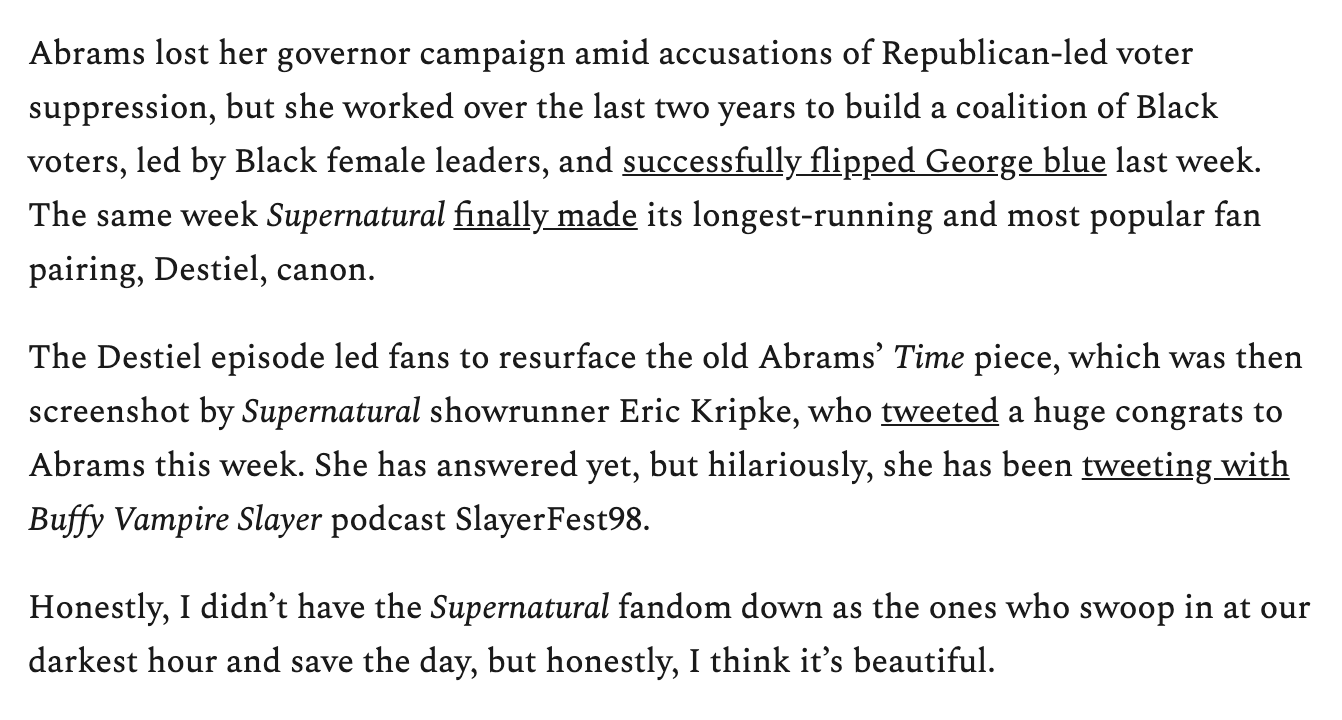 JESUS CHRIST, THIS FANDOM