Picture my amusement when I looked into this face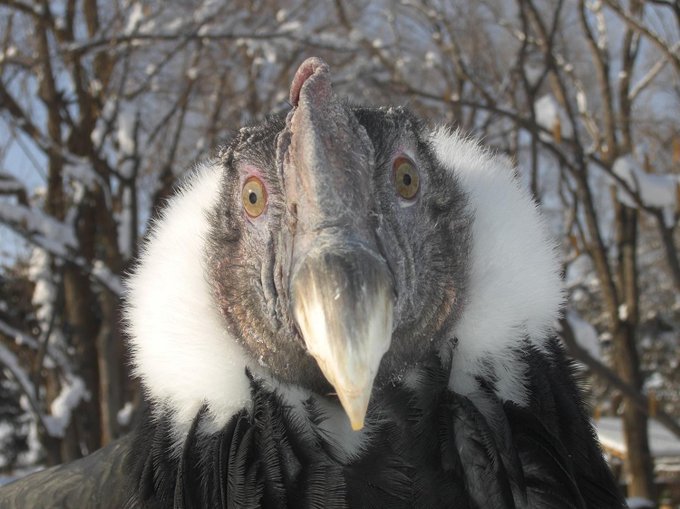 and it turns out he's a 61 year old Andean Condor inspiringly named Andy. Personally I think he should bear the name "Fuckyou Lookingat" since them big yellow eyes hold no sensitivity. And yet his fashion choices, comblined with the shiny glory of his oddly hunky beak, give him an air of relaxed sophistication much at odds with his glassy stare. I'm trying to tell if I find him attractive? I mean Christ Risen, he's the same age as me.
Didn't let Paul into the house today; sat on the deck with the sun SO FINE so excellent, speaking of nothing, letting the ick of this ludicrous situation fall off us as the fluffy clouds developed and imploded.
so warm and glorious
Finally we took a tour, almost everyone wearing masks, avoiding us on the sidewalk, crossing the road….