Let's just say, you mouldering pile of cloth-hearted lickspittles known as 'economists', that a lot more epidemiologists predicted an economy-crashing pandemic than you did. Fuck all y'all.
and from my fave ER nurse, this gem, half of which I don't even get: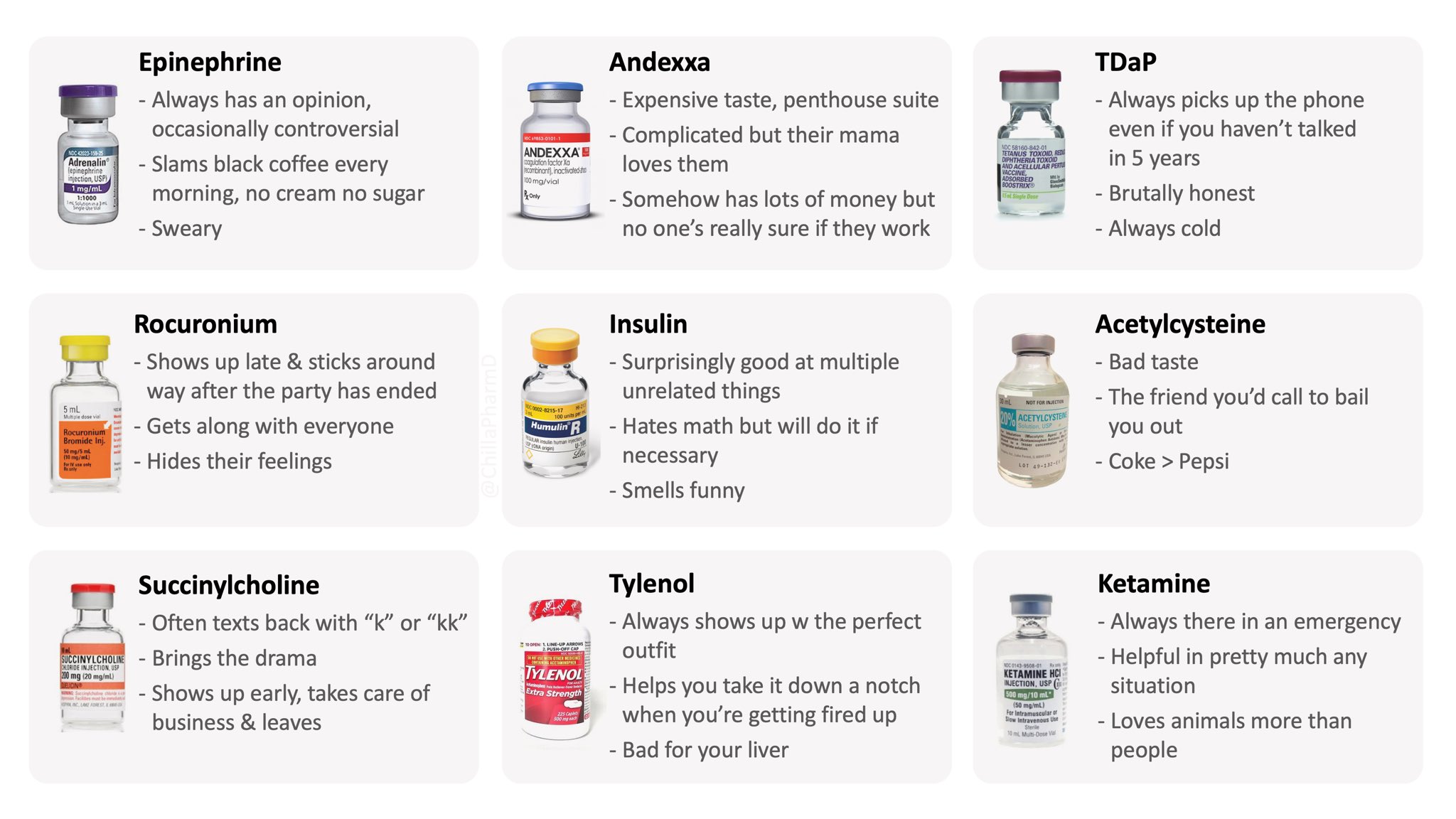 The foregoing image is a bingo card of ER drugs and their uses/personalities.
Epinephrine
Andexxa is when you actually need the patient's blood to clot
TDaP is actually a vaccine – tetanus
Rocuronium is a muscle relaxant of choice for intubation
Insulin
Acetylcysteine for Acetominophen overdose and also loosens mucous
Succinylcholine Also for intubation
Tylenol