scanged from @luckyma_man
There is an EXPLOSION THEMED PARK in FINLAND …. every time I think I can't love Finland more, look what they do. For more details look it up on youtube.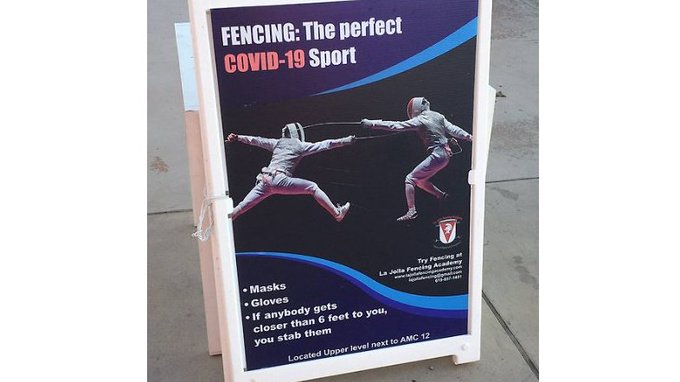 "FENCING: The Perfect COVID Sport" *Masks *Gloves *If anybody gets closer than 6′ of you, you stab them @NeilLowenthal1
I laughed. @sjvn
Whoever made a gator chase a laser pointer, thank you.
This isn't funny, but it points out how hard it is to infiltrate anarchists when you're mostly going to be commuting and making coffee for office workers